The oil and gas industry is constantly changing. One of the most important components of keeping up with these shifts is field service management. Thankfully, field service management software for the oil and gas industry is designed to help you keep the parts moving by connecting your field operators and back office service providers.
Oil and Gas Back Office Service Providers
What is a service provider in the oil and gas industry? Service providers are responsible for overseeing and managing field operations. While they may not necessarily be on-site, they work behind the scenes to ensure everything runs smoothly. Service provider scope of responsibilities often include:
Keeping machinery and equipment maintained
Working closely with customers
Ensuring that personnel are properly informed on the work order
Tracking your spare parts inventory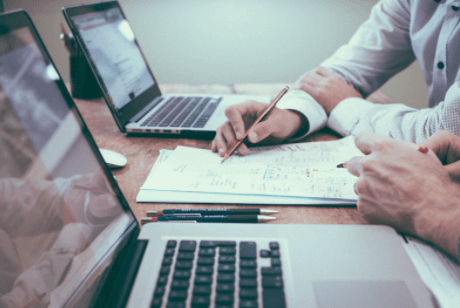 Oil and Gas Field Service Operators
What is an operator in the oil and gas industry? Oil and gas service operators fill a wide variety of roles within the industry. They oversee the operations of oil wells and other field production locations.
For oil and gas businesses to operate seamlessly, operators and service providers need to be in sync. Partnering with a software solution that simultaneously supports equipment, chemical, and data management can provide a comprehensive advantage.
Equipment, Machinery, and Hardware Management
Heavy-duty machinery can cost thousands of dollars to repair and replace. Damage expenses are compounded by the opportunity costs of putting your operations on standby while having your equipment serviced. IoT technology can help alleviate costly outages by providing real-time predictive and preventive maintenance alerts.
These IoT insights will help your service providers pass inspections, uphold equipment maintenance, and keep operations running smoothly. As for your field service technicians, this will ensure that they always have the information and tools they need to work safely, efficiently, and effectively.
Oil and Gas Chemical Management
The oil and gas industry faces the challenges of production chemical management, which requires constant monitoring and attention. With field service management software for oil and gas, you can now remotely monitor your chemical operation status. Remote monitoring includes supply levels, flow rates, pressure levels, and more. For service providers, this will help monitor and maintain chemical supply level visibility while working remotely. It also helps promote on-site safety and ease for field service technicians.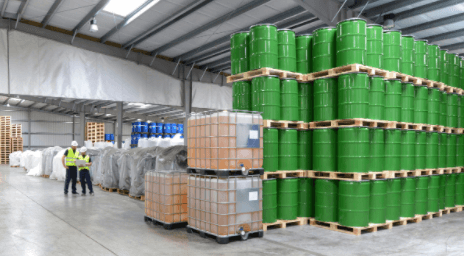 Data Management in the Oil and Gas Industry
Finally, operators and providers need to share data, reports, paperwork, work order instructions, and so much more. Communication and data management is essential to ensure that valuable details do not fall through the cracks. Thankfully, field service management software for oil and gas supports every facet of data communication and management: Documentation, Delivery, and Dashboards.
Documentation: Creating Digital Documents and Mobile Forms
Software solutions streamline the document creation and completion process. Digital forms allow your field technicians to complete documentation on the go. Meanwhile, your back office can save, record, and update information at the click of a button. Digital forms are especially useful in field tickets, contracts, work orders, proposals, and invoices.
Delivery: Sending and Receiving Information
Information can be delivered directly to the field service technician and returned to the back office. Field personnel get a notification straight to their device to prevent communication oversights. Information delivery ease supports instant approvals, seamless scheduling/dispatching, and easy-to-access information about your jobs and projects.
Dashboards: Synthesizing and Reporting Data
Perhaps most importantly, field service management software for oil & gas can help you manage and understand your data. All of the information essential to your business is stored, synthesized, and organized into actionable reports. Dashboards can help you:
Identify problem areas in your production or workflow
Monitor historical trends in your data
Make data-driven decisions for your business
Select insights are also synced to client dashboards, ensuring full progress visibility and heightened customer service.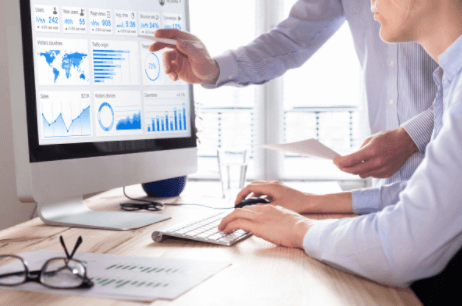 FieldEquip: The Oil and Gas Field Management Solution
FieldEquip is a comprehensive software platform designed to accommodate a wide range of industries, though our solutions are especially popular within the oil and gas industry. Collectively, FieldEquip can help you save time, money, and inconvenience as every facet of your oil & gas business is optimized with data-driven insights and advanced technological support. If you are interested in learning more about how FieldEquip can help your business operate efficiently and effectively, contact our experts for a free demo today.