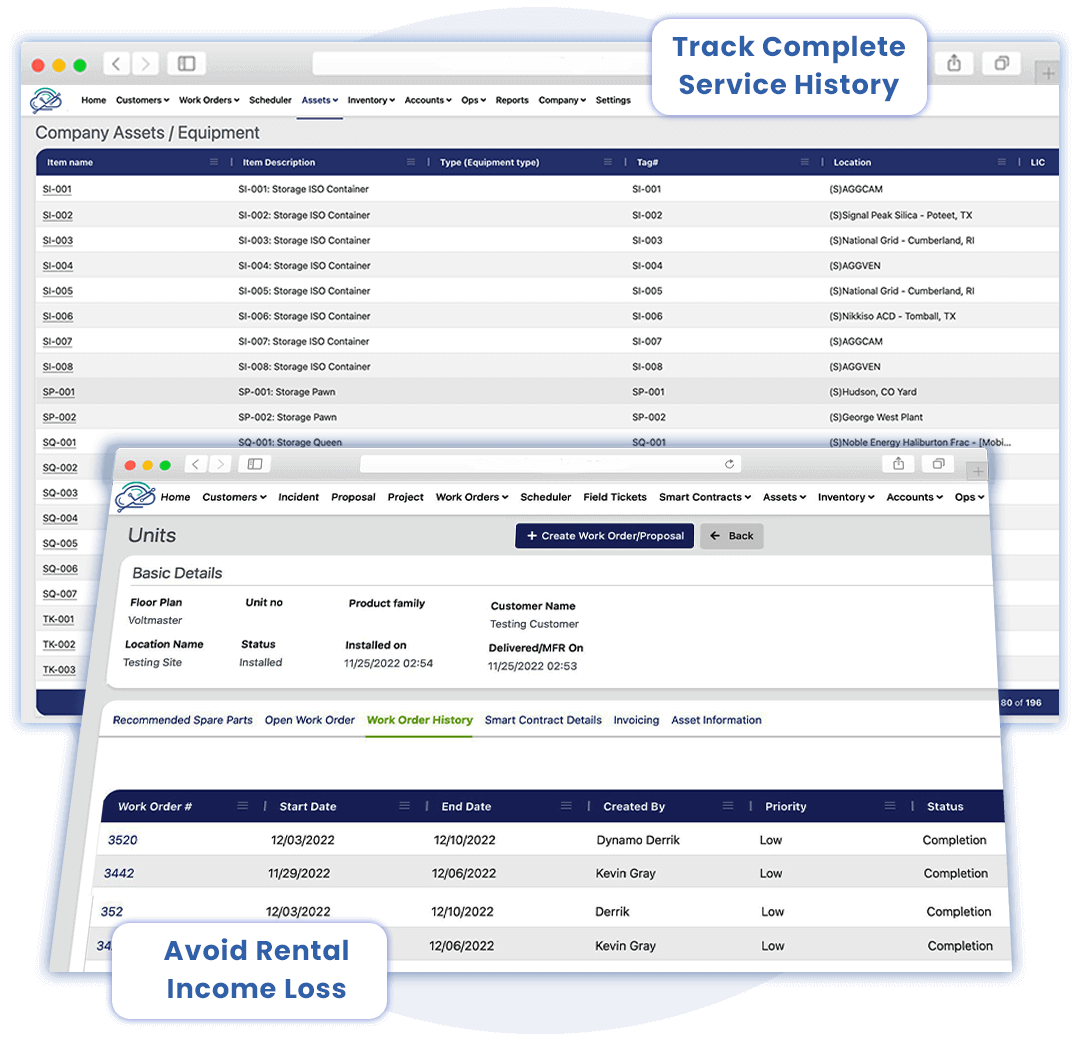 Track and Service Your Customer Assets & Equipment
Field service organizations often struggle with tracking all of the customer assets/machines they are servicing and their associated service history. It is equally important to track and service their own equipment that they use to provide service or rent that equipment to their customers. 
FieldEquip provides comprehensive customer asset management along with rental or service use equipment management in the field.  FieldEquip can provide complete information about assets under a service contract with a click from a mobile or the web. Open work orders for servicing customer assets or your own equipment alike. Further, track all of your rental equipment and generate delivery, pickup & rental charge tickets on a single platform. FieldEquip helps to track every tool or rental equipment in the field and generates preventive maintenance work orders automatically to keep your equipment or customer assets in good running condition.
Get your tracking and asset tracking under control with FieldEquip's asset-tracking software.