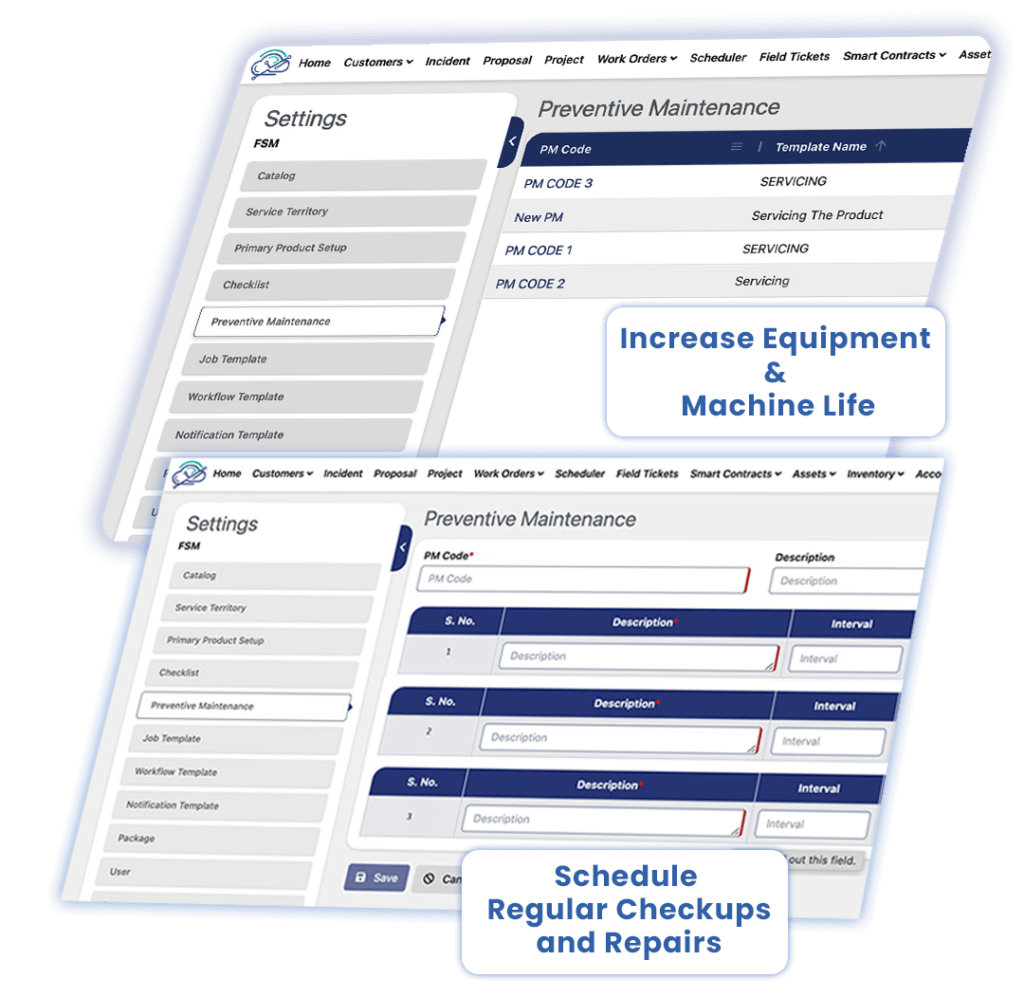 Maximize Equipment (Asset) Uptime and Performance with Preventive and Predictive Maintenance
Preventive and predictive maintenance models are essential to maximizing equipment availability and performance. Equipment's service activity and performance data are crucial to developing effecting preventive and predictive maintenance models.
Equipment reliability and performance specifications published by product engineering provide a limited view of what is required to maximize equipment availability once in a production environment. FieldEquip gathers the necessary data from the equipment's specific production environment and helps analyze the required maintenance by reporting service activity, equipment performance using IoT technology, frequency of component failures, and other relevant elements.
FieldEquip helps prevent equipment-related production disruptions with automated work order generation and predictive maintenance analysis from IoT gathered machine data. Equipment downtime is costly and it can sever business relationships. Maximize equipment uptime with FieldEquip.