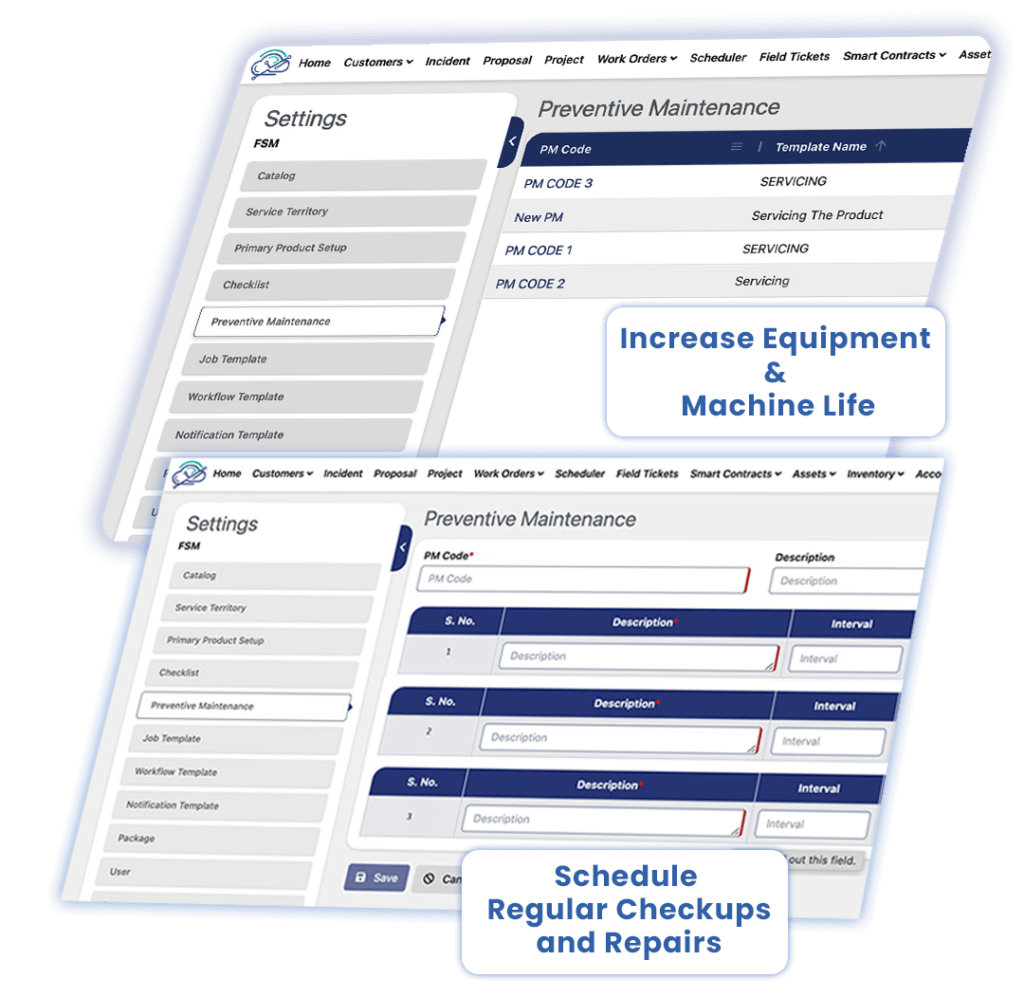 Never Miss a Preventive Maintenance for Your Equipment!
FieldEquip's Preventive Maintenance module is a comprehensive solution that helps businesses of all sizes achieve unstoppable reliability by obtaining equipment uptime . With FieldEquip, you can easily create and customize both preventive and predictive maintenance plans, automate preventive maintenance work order generation, track maintenance costs and metrics, and make better maintenance decisions based on data-driven insights.
Our preventive maintenance tracking software guarantees complete asset visibility, delivering extensive insights to inform proactive decision-making and enhance asset reliability. This empowers you to efficiently monitor equipment performance, allowing for prompt equipment maintenance decisions that minimize downtime and ensure peak asset condition. By adhering to a proactive preventive maintenance management system, businesses can identify and rectify potential issues saving both time and money in the long run.