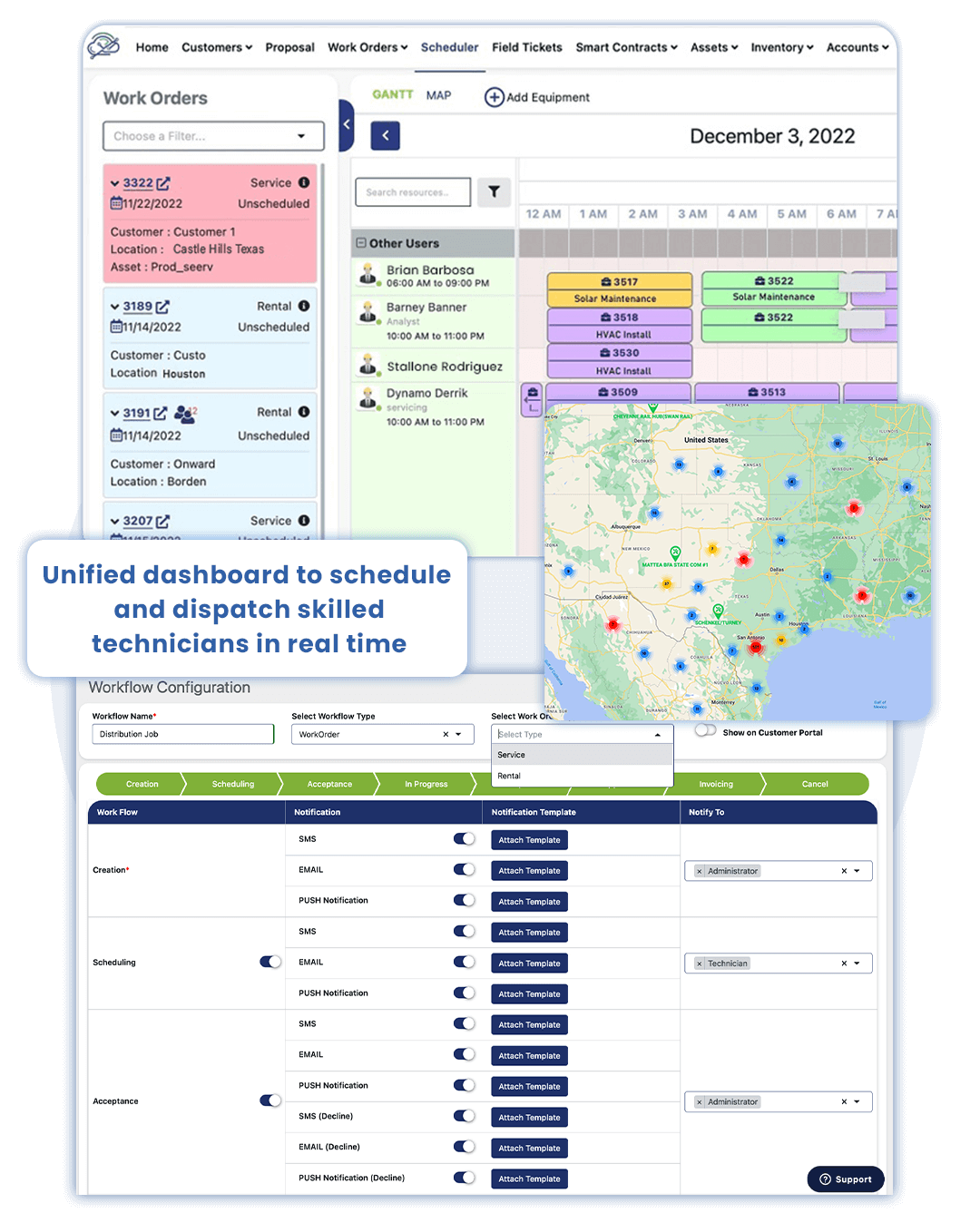 Field Service Personnel Scheduling and Dispatching Simplified
Maximize Field Operations Output Using Field Technician Scheduling Software
Customers expect service providers to be proactive in providing required routine maintenance  to prevent future disruptions and be responsive in reacting to emergencies that potentially impact their business. Customers also expect qualified personnel to perform quality work that add value to their operations. For any business, time is money, and time wasted is costly.  
Having complete visibility of available resources along with their skills and qualifications are key requirement for service providers to effectively support their customers.  FieldEquip's Scheduling and Dispatching feature offers field service organizations real-time access to the information necessary to effectively support their everchanging customers' needs. 
Whether your workforce is remote or centralized, FieldEquip's Scheduling and Dispatching offers the ease and effectiveness needed to elevate customers' experiences.
The Right Resources at the Right Place at the Right Time
Significantly improve field service resource planning and utilization and gain the efficiencies you expect.