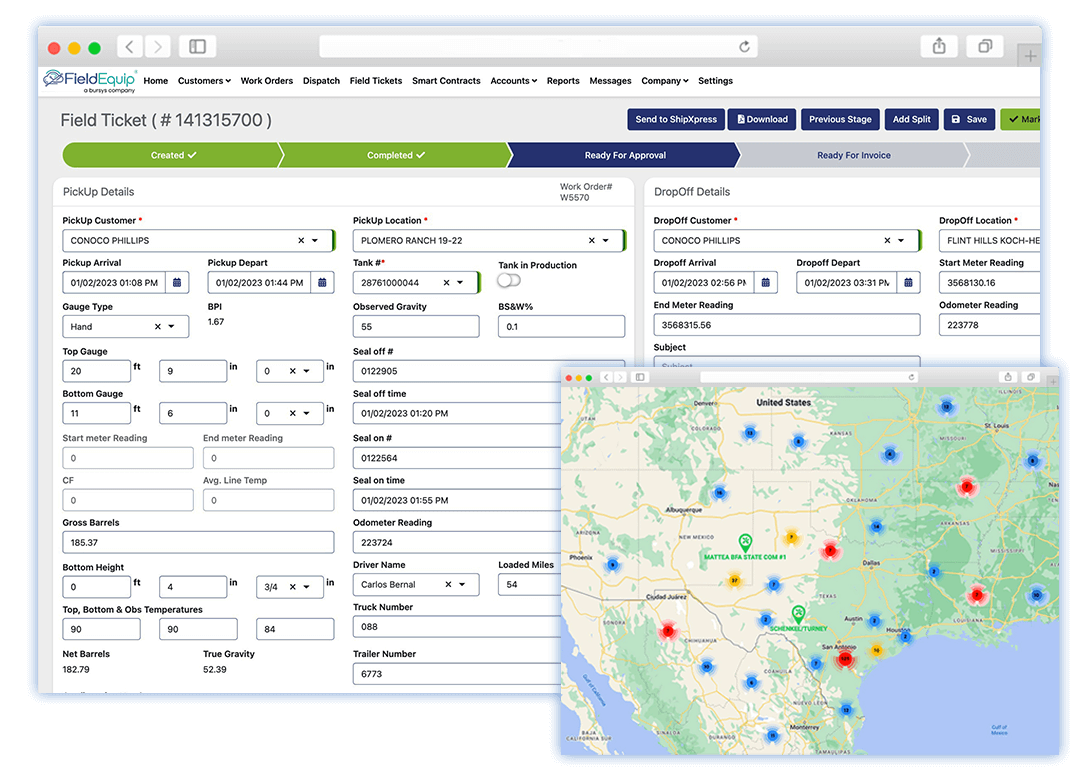 Oilfield Trucking Transportation Services for Upstream and Midstream Operations
The use of a trucking fleet for transporting crude oil or petroleum and other refined chemicals within the Oil & Gas value chain requires accessibility to real-time data relevant to proof of on-time pick-up and drop-off, safety practices, fleet movement, load management, pick-up and drop-off area imaging, and capturing accurate transactions for error-free invoicing reducing service-to-cash flow cycles. 
FieldEquip provides Oilfield trucking companies the necessary solution to automate the transportation and load management of natural liquids (crude oil or petroleum) and other raw materials upstream, and midstream such as in the NLG and PLG sectors.  At FieldEquip, we focus on your business-workflow needs and align our software to solve problems and significantly improve operating efficiencies.  We help to simplify field workflows and business processes by solving problems. 
Here is a quote from one of our key clients about our Logistics & Trucking Transportation Services solution "FieldEquip is an indispensable tool, we rely on it for every aspect – Field ticketing, invoicing, financial aspect, showing revenue to management and making business decisions. The system helps us collect data and analyze it and be able to report it back to the customer in a timely fashion. The FieldEquip team works 24 x 7 just like us and the support they provide is unique for this industry."
Monitor what matters, eliminate human error, and get actionable insights with real-time data.