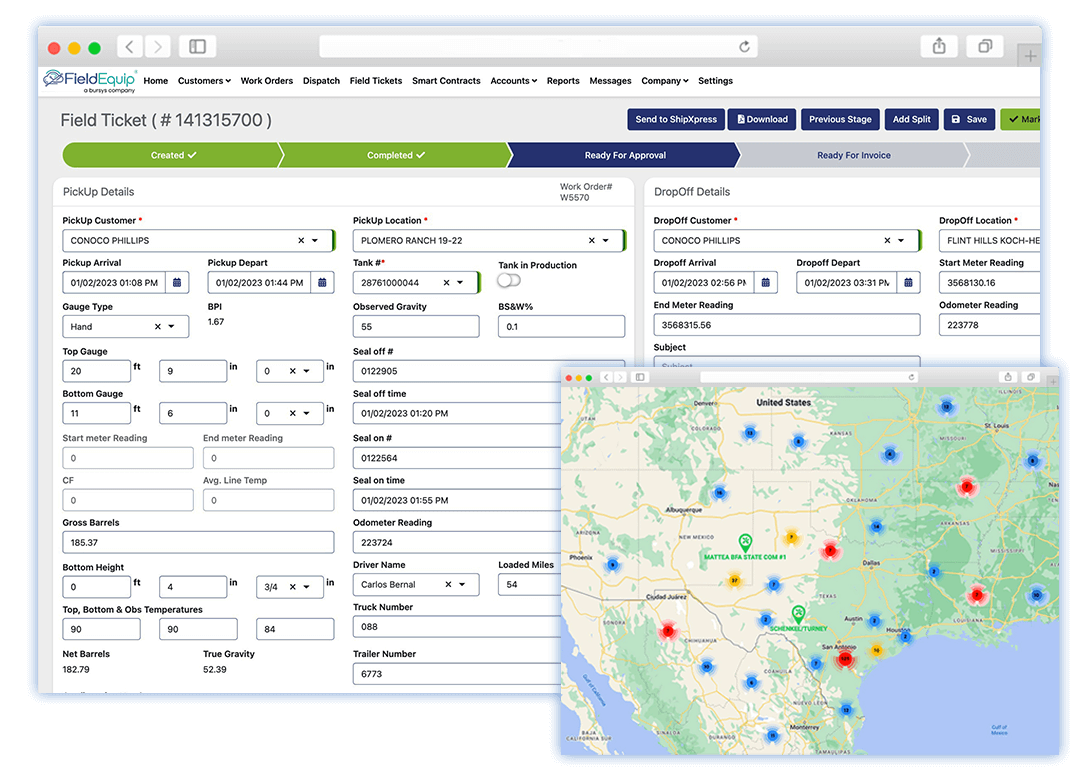 Oilfield Trucking Transportation Services for Upstream and Midstream Operations
The use of a trucking fleet for transporting crude oil or petroleum and other refined chemicals within the Oil & Gas value chain requires accessibility to real-time data relevant to proof of on-time pick-up and drop-off, safety practices, fleet movement, load management, pick-up and drop-off area imaging, and capturing accurate transactions for error-free invoicing reducing service-to-cash flow cycles. 
FieldEquip provides Oilfield trucking companies the necessary solution to automate the transportation and load management of natural liquids (crude oil or petroleum) and other raw materials upstream, and midstream such as in the NLG and PLG sectors.  At FieldEquip, we focus on your business-workflow needs and align our software to solve problems and significantly improve operating efficiencies. We help to simplify field workflows and business processes by solving problems.