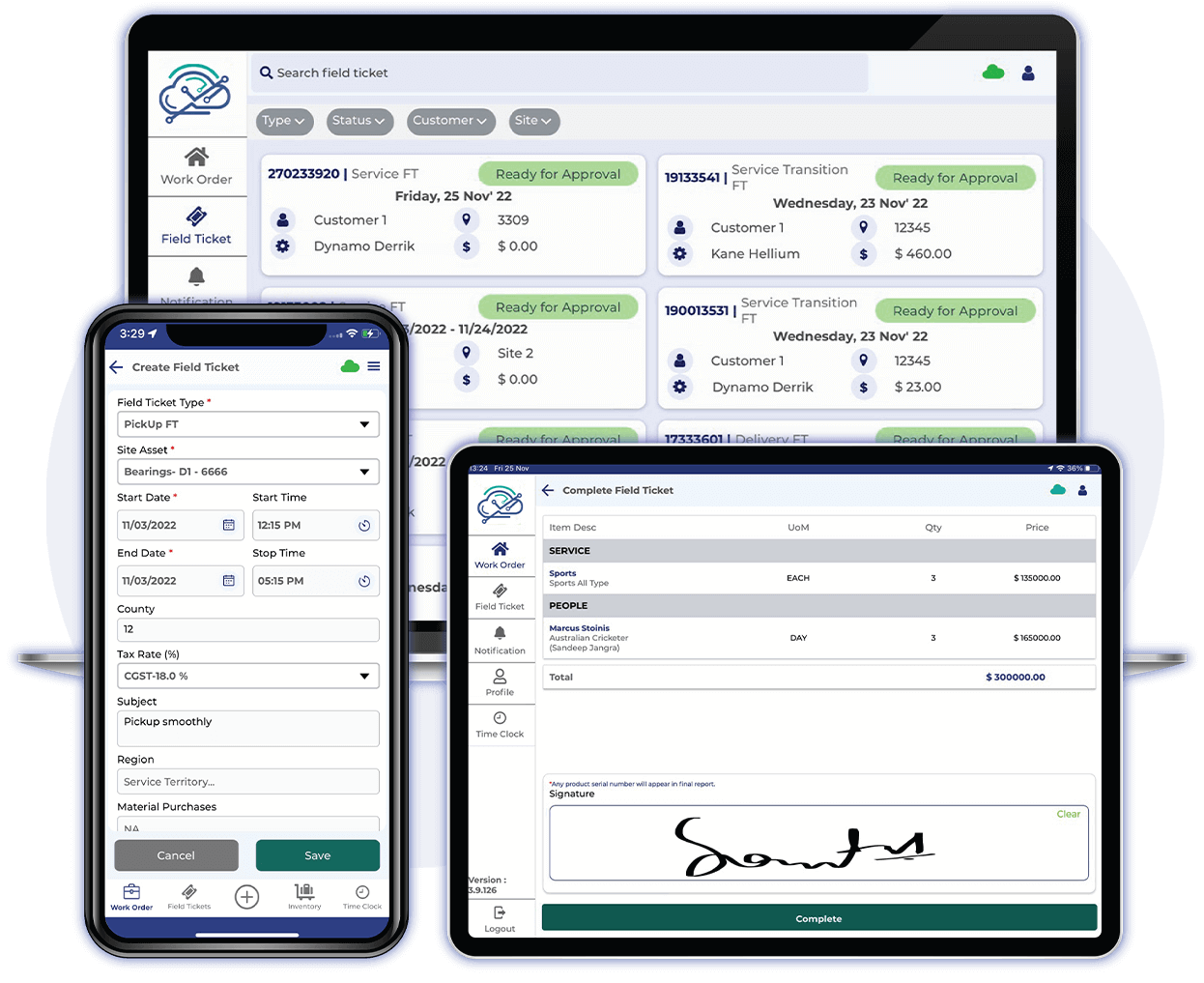 Digitize your Field Ticketing Process End-to-End
FieldEquip can help you digitize your field ticketing process all the way from back office to field, internal and customer approvals and invoicing. It empowers field service companies to complete and process field tickets using mobile technology in the field. It eliminates the need to rely on paper forms, spreadsheets, and emails to gather data, get that data back to the office, and process it.
FieldEquip field ticketing management software streamlines the complete field operations. It eliminates data re-entry and helps to create accurate invoices that get paid without revisions.  FieldEquip integrates with any ERP or accounting system.