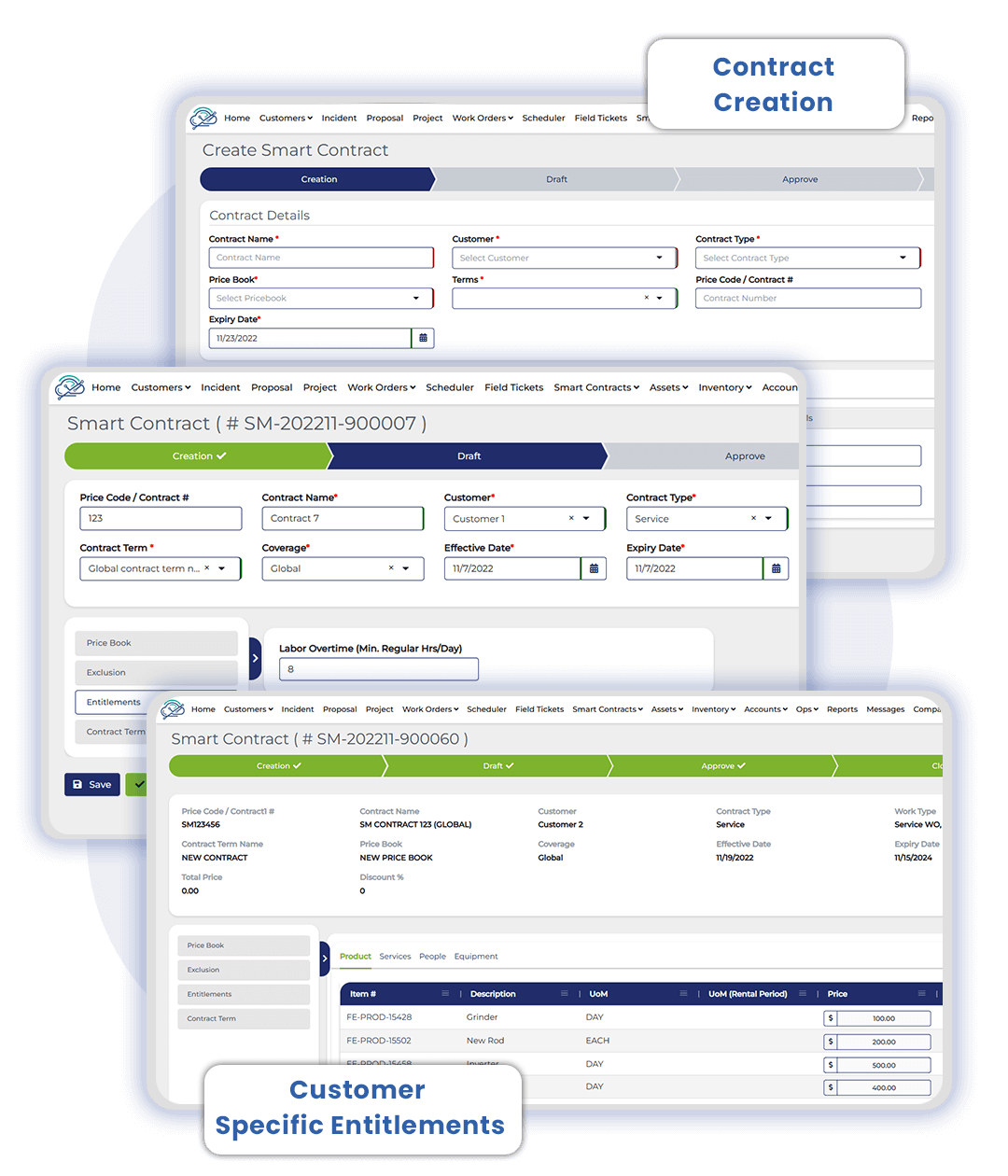 Field Service Contract Management Software
Manage Customers Entitlements with Field Service Contracts Management
Most service providers are required to manage customers' diverse and ever-changing business needs. Although standard services and deliverables might satisfy a portion of their customer base, customers that offer greater business opportunities tend to expect more than the standard. Service Level Agreements (SLA) are often negotiated as part of a Service Contract to ensure alignment between customers' demands and service deliverables. Managing numerous Service Contracts with various SLAs and well-defined entitlements could be overwhelming for any service organization.
FieldEquip's contracts feature allows service providers to define required entitlements such as special pricing on scheduled maintenance, on-demand services and parts, hours of coverage, dedicated resources, response time, performance, and others. FieldEquip automatically applies customers' entitlements to work orders and projects eliminating administrative efforts, discrepancies, and errors. 
Gain maximum value from your contracts. Put your business contracts on autopilot with FieldEquip.