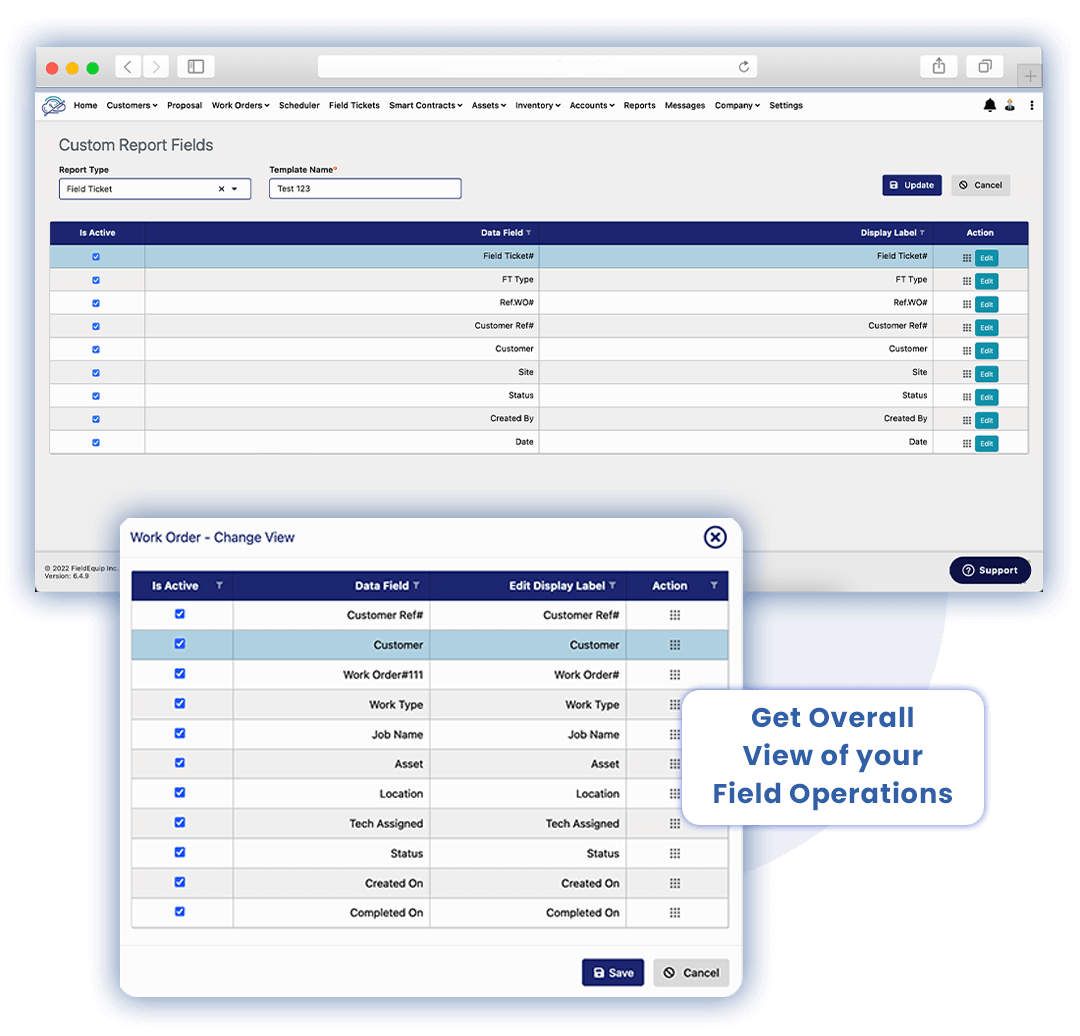 Convert Your Data into Actionable Insights Using FieldEquip's Reports, Dashboards, and Analytics
Field service organizations primarily consist of mobile resources required to perform field work and or effectively maintain customers' equipment. Successful service organizations make the most use of the data collected from field personnel or directly from customers' equipment (machine-generated data) by analyzing and reporting performance-critical metrics.
The dispersed nature of field service organizations creates the need for real-time Dashboards and Reports designed to get a complete view of past, current, and future activity. FieldEquip provides easy access to completed, in progress, and scheduled work. Machine data can be monitored with set performance thresholds to trigger alerts using our IoT technology EquipConnect. Our software platform helps service organizations convert field service data into actionable intelligence.
Create a personalized and intuitive dashboard experience with our user-friendly drag-and-drop interface for customizable user-defined dashboards.