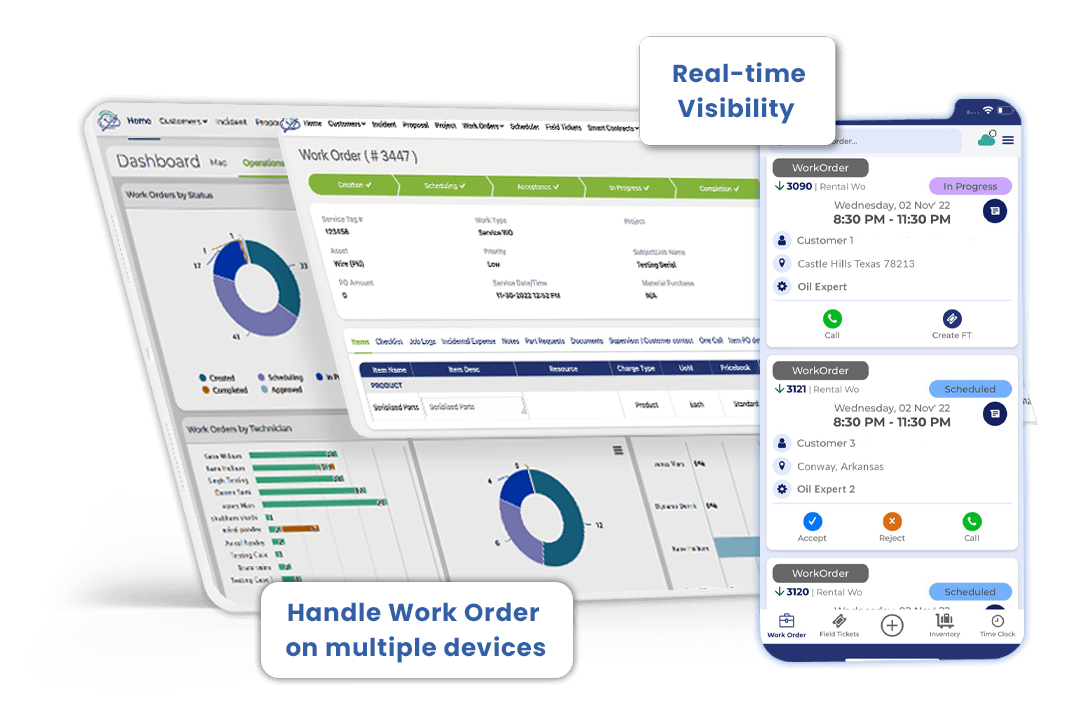 Field Service Work Order Management Software
Capture and Manage Field Service Work Orders on One Platform
It is imperative for field service organizations (FSOs) to have a single view into all the work to be performed and real-time status.
FieldEquip platform provides many different ways to capture the work to be performed. Work orders can be injected into the FieldEquip platform automatically from external systems using our rich API interface or manually entered into the system with a few clicks. FieldEquip provides easy to use work templates that make it easy for work orders to be created with pre-defined work details, parts & equipment to be used – never miss a critical detail. FieldEquip work order management handles workflow from entry of initial data, field data capture and all the way to approvals and invoicing.
FieldEquip can integrate with any ERP or accounting software such as SAP, Oracle, Microsoft Dynamics / Business central, Quickbooks, Sage and others.
Build winning workflows with FieldEquip's field work order management software.