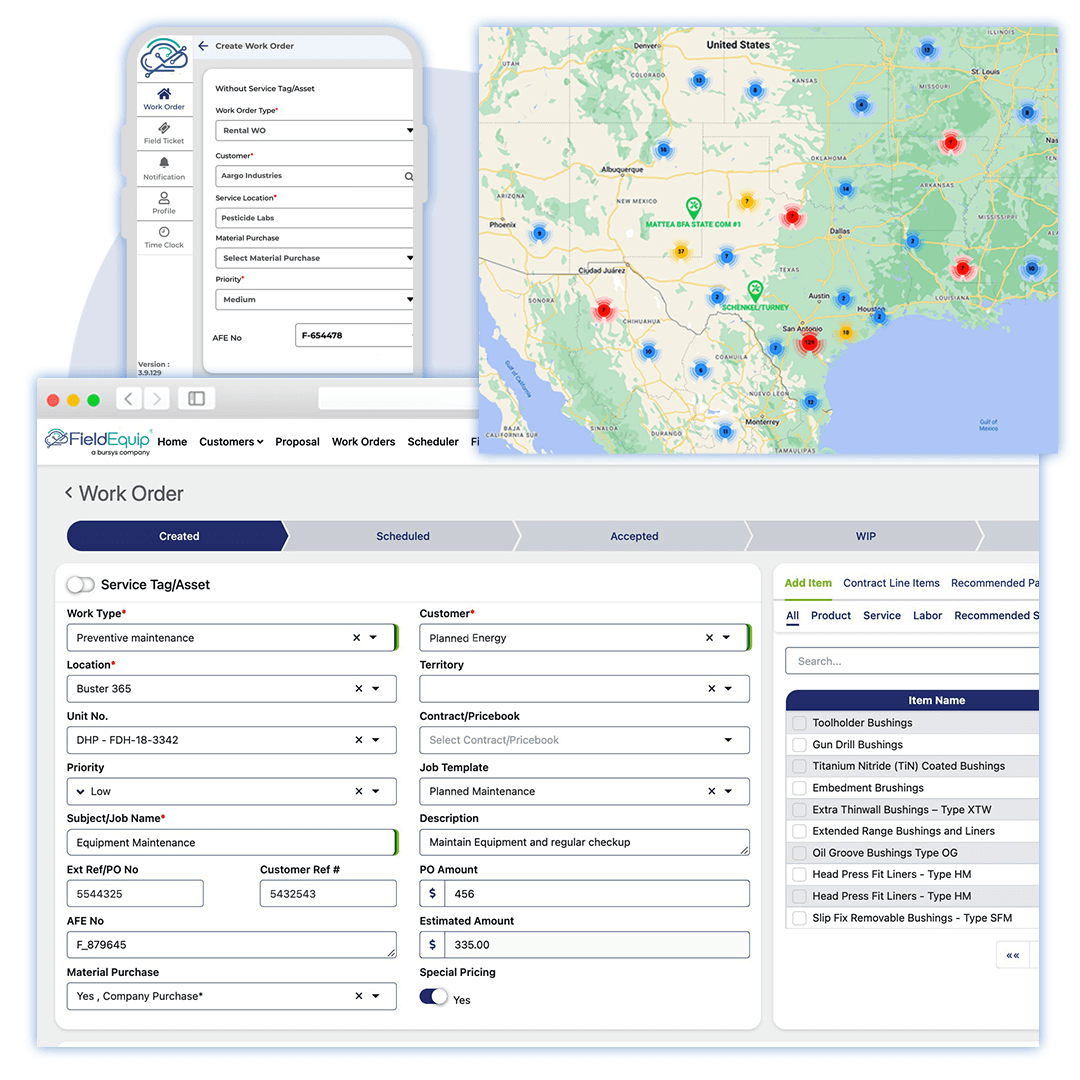 Manage all your Oilfield Services with FieldEquip
Our software solutions specifically built for the Oil and Gas industry provides end-to-end process automation between back office operations, field workers and customers. Oil well exploration and production is supported by a variety of field service companies and our software solution is purpose built to support the needs of such companies including but not limited to downhole tools, surface equipment, wireline, coil tubing, utility and so on.
Our software enables service companies to digitize day to day tasks all the way from service contracts management, scheduling of equipment and labor crews, capture field tickets to creating and sending invoices. Fast and accurate invoices lead to faster cashflow with our solutions. Our software combines web portal technology with mobile technology that works seamlessly online/offline in remote areas.