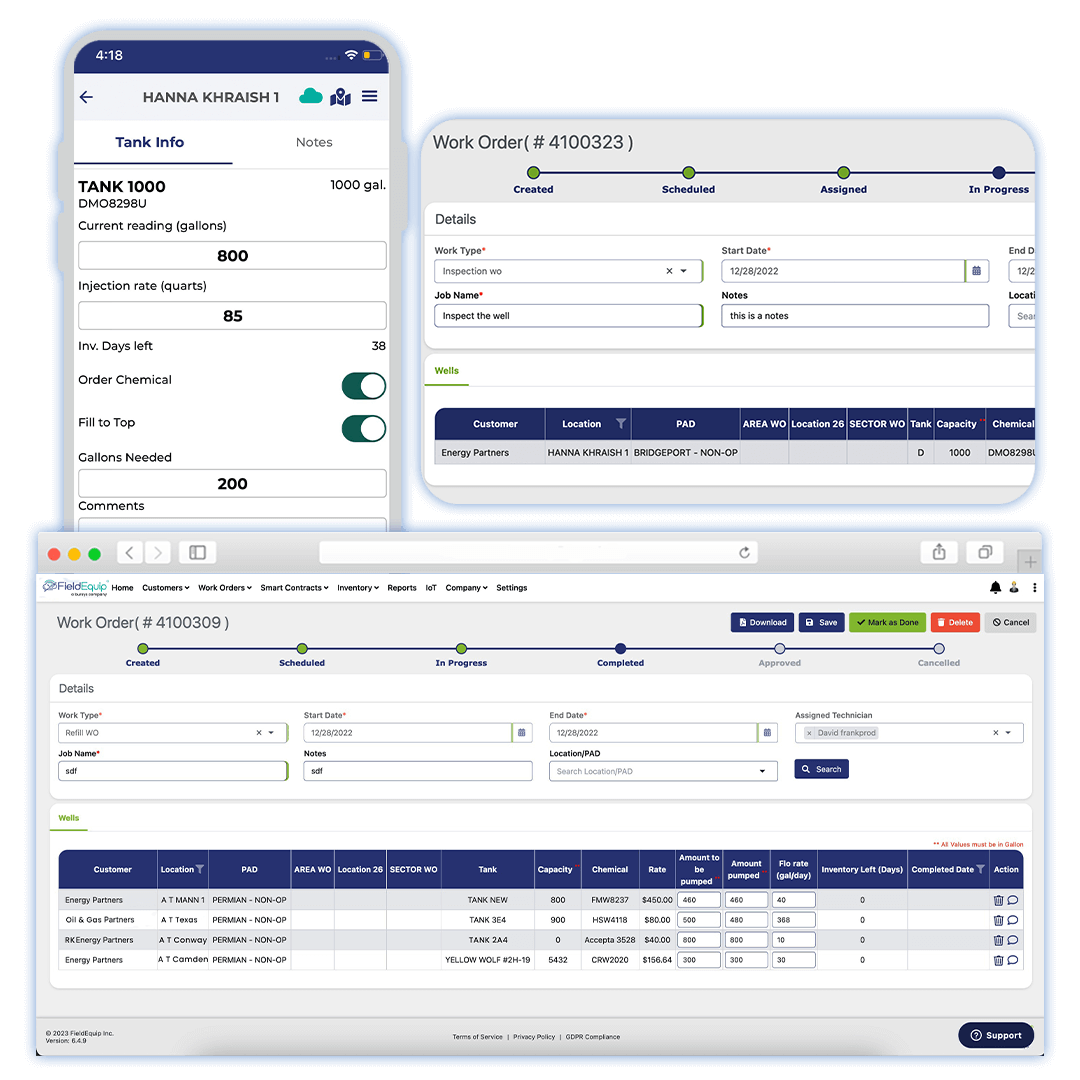 Powerful, Easy-to-use Chemical Inventory Management Software
Effective chemical inventory management is vital for the operations of any facility. FieldEquip chemical inventory management software is an innovative application designed to help field service organizations track and manage their chemical inventory easily. The powerful chemical inventory software solutions equips organizations with powerful features, including chemical libraries, data management tools, and reporting capabilities. With chemical inventory management software, organizations can ensure compliance with regulations, improve safety, and optimize operations. FieldEquip's chemical inventory management system also offers mobile apps, which can be used to track materials while in the field while improving purchasing efficiencies and the production scheduling process. 
The comprehensive features and low implementation cost of FieldEquip continue to make it the chemical inventory management software of choice for the leading chemical-based companies. With seamless integration capabilities, FieldEquip easily integrates with Microsoft Dynamics 365 Business Central, SAP, Infor, Sage, Oracle, MS ERP NAV, QuickBooks, and ShipExpress/Kaleris, allowing efficient management and optimization of chemical inventories.
Achieve better chemical management in minimal time with FieldEquip chemical inventory management software.