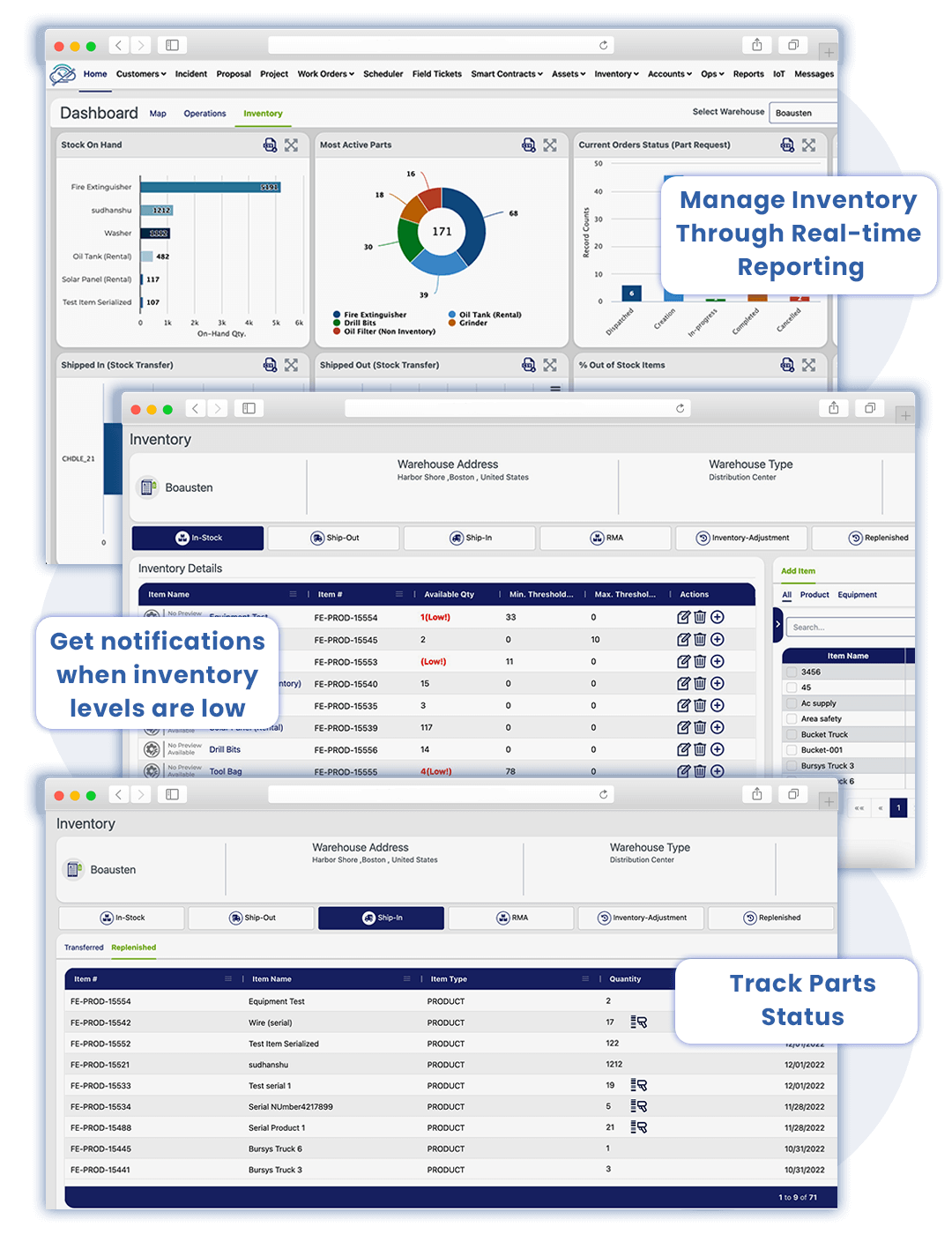 Field Service Inventory Management: Maximize Equipment Uptime
Easily Find the Exact Part Required and Save Time with Field Service Inventory Management Software
Equipment spare parts are critical to achieving equipment maximum uptime. A significant amount of downtime is caused by parts failures and unavailability when needed. Spare parts inventory management can be challenging without the proper system to track parts movements and consumption. Having the essential controls in decentralized parts stocking field structures from vehicles to warehouses could significantly reduce operating costs and improve customer satisfaction.
FieldEquip's service parts management software easily interacts with ERP platforms to track parts transfers, manage order requests, and capture consumption. Other necessary functionality includes:
Minimum and maximum level-setting
Replenishment notifications
Cycle counting
Nearest stocking location visibility
Inventory levels balancing prevents additional unnecessary purchases
FieldEquip provides the necessary parts inventory controls to ensure that the right parts are available at the right place and at the right time.