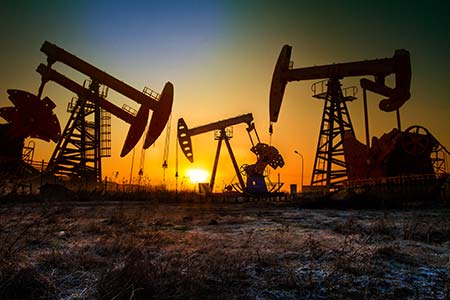 Is your field service automated? Increased productivity of your field work force by automating work order flow and offering mobile solutions can increase profits. Free flow of relevant information between back office, customer and field is the focus of FieldEquip's oil and gas resource management software. Offering full stack solutions through Internet of Things (IoT) and Amazon Web Services (AWS) data collection and cloud services, this powerful platform reduces operational costs employing IoT data collection and prescriptive analytics to provide site and asset management. FieldEquip Solutions offer real time data collection from the field.
FieldEquip can easily connect to any sensors, PLC, Telemetry Equipment to collect the data from the field equipment such as pressure, levels in chemical tanks either for completion fluids or production chemicals. FieldEquip is agnostic to the Telemetry / Sensor vendors and can connect to almost any vendor, whether it is Emerson, Honeywell and so on.
MISSION: Our mission is to connect every field equipment asset and worker to the back office to provide a seamlessly connected field services operation.
FieldEquip mobile app allows your office to connect to field service workers and allow for data collection. Our powerful platform offers configurable service order automation as well as asset monitoring. It also offers auxiliary features including SLA and warranty handling and shutdown mitigation. The software also expedites work order exchanges as well as real time work order updating.
The FieldEquip oil and gas service team also offers operators business consulting, project planning and service order automation support. The software is adaptable to operations and can be used with outside accounting and SCADA systems.