"The single biggest problem in communication is the illusion that it has taken place." – George Bernard Shaw.
When it comes to running a business, it can seem impossible to get everyone—leadership teams, field service experts, office professionals, and clients—on the same page. Often, this confusion comes from a lack of effective communication.
Communication gaps can cost your business time, money, and clients—not to mention the extra frustration they create. However, businesses these days are often spread thinly across multiple locations. So how do you eliminate these communication gaps? The professionals at FieldEquip are here with insights on seamlessly linking your customers, field service, and back office.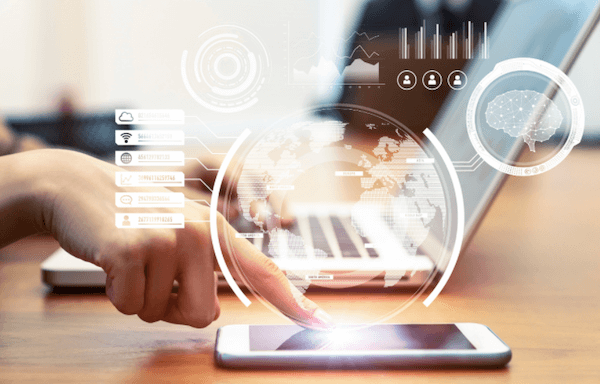 Connecting with Clients
Effectively connecting with customers presents one of the most significant communication challenges of most businesses. Clients are not on-site or available to you during set hours like employees. Instead, you need to work on their time, making information available when and where they need it.
So how do you bridge the communication gap between your business and your clients? The solution here is simple: customer self-service portals. Using field service software, you can create logins for each of your clients within minutes. These custom portals contain all of their documents, invoices, details, updates, and real-time work order data. Namely, dashboard visualizations display all of the information your clients need at the click of a button.
Self-service portals offer customer communication ease, as information is always available, easy to retrieve, and simple to understand. These reporting capabilities make data understandable and visually compelling. Using self-service portals can elevate your customer experience, help your business stand out from the competition in your industry, and eliminate client communication challenges.
Syncing Your Professionals: Communication Support for Field Service and Back Office Experts
Before understanding how to eliminate disconnects between your professionals, you must first understand the source of the communication gaps your business is facing. Here is a closer look at three common communication challenges and their solutions.
Problem 1: Multiple Platforms and Softwares
Does your business communicate information across multiple different platforms? You might find yourself using separate tools for scheduling, emailing, work orders, invoicing, contracts, analytics, and more. This requires your professionals to juggle several different outlets of information at once. Inevitably, your professionals in the field and office will miss notifications from one system while checking another.
Spanning across several platforms brings a few additional challenges to your business, including overpaying for overlapping services and requiring extensive training for new employees.
The communication solution? Comprehensive software. Converting to a single, all-in-one software solution can eliminate these communication disruptions while helping your business save time and money.
Problem 2: Delays and Information Visibility Issues
How much time do your professionals spend road-blocked by delays? Every moment wasted on waiting for communication interrupts your workflow and costs your business money. Delays in sending and receiving information are common, especially with more dated communication outlets. You might also find that information is available, but it simply is not visible to those who need it.
The communication solution? Dashboards. The goal in business communication is to answer questions before your professionals can ask them. Dashboards with real-time IoT data make communications both instantaneous and widely visible. Your professionals can view dashboards to maintain visibility from the field, office, or remote locations to access insights—anytime and anywhere.
Problem 3: Documentation and Paper Processes
Finally, communication challenges are often sourced from your business documentation and paper forms. This particular challenge requires a closer look.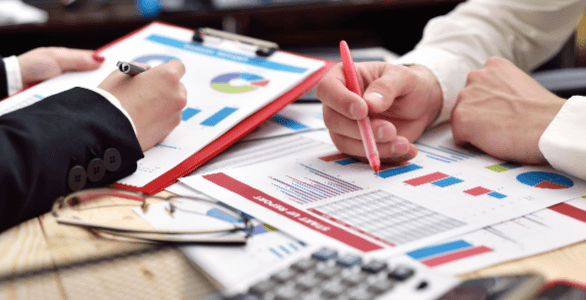 Documentation Ease: A Key to Effective Communication
Communication goes far beyond just emails, phone calls, and meetings. Oftentimes, the valuable information you are communicating is embedded in documents and forms. However, this communication process has always presented unique rhetorical challenges. Primarily, messaging can become misunderstood with messy or unclear handwriting. Paper forms are also prone to spelling errors, smeared ink, water damaged, misplaced files, lost documentation, and rips/tears.
The second half of this communication challenge involves getting paper forms from Point A to Point B (and sometimes Point C, D, and E). The process may include:
Printing the form
Filling it out by hand
Adding a signature
Scanning
Uploading
Emailing
Downloading
Reprinting the completed form
Faxing, mailing, or hand-delivering alternatives
Filing and later retrieving
Each of these steps offers an opportunity for delays as well as misplaced documents, miscommunication, or misunderstanding. The easiest way to overcome these communication barriers is through mobile forms.
Mobile Forms: Quick and Easy Completion
Independence University suggests that typing often takes less time than handwriting, meaning that mobile forms can cut down on the overhead time your business spends on documentation and reporting. For professionals who may not be savvy with a keyboard, the talk-to-text features on most devices can help. As for field workers, this means completing forms and documents from the convenience of a mobile device. Unlike paper forms, these can be easily completed in the field—no clipboard necessary.
Simple and Instantaneous Document Delivery
After your mobile documents are completed, these forms are immediately delivered to the receiver. They do not need to be printed, uploaded, filed, faxed, mailed, or delivered by hand.
Do you need to send approvals or insights to your field service professionals on the job site? They are delivered straight to your experts' devices.
Are you finished with an invoice you need to send to a client? It is uploaded to their dashboard without delay.
Does an approval need to be signed and sent? Mobile forms let you sign documents through your mobile device's touch screen.
Have you finished documents in the field that need to go to the back office? They are delivered instantly.
Do you need to distribute a schedule or work order to multiple personnel? These documents can be mass delivered with all of the information your professionals need to get the job done.
Not only does this save your business valuable time, but you can also save money on paper, ink, stamps, and other overhead costs.
Typed Writing = Less Confusion
Mobile forms allow everything to be typed—circumventing the hard-to-read handwriting confusion and smeared ink. Spell check and built-in calculations can prevent any confusion that may come with grammatical errors or miscalculations. Best of all, you diminish the risk of dirty, torn, or lost papers.
FieldEquip: Your One-Stop Communication Solution
FieldEquip software seamlessly connects your field employees, back office, and customers. This one-stop solution offers a wealth of features designed to take your business to new heights. We invite you to connect with our experts to see how you can improve your company's internal processes and communication with our field service software today.