Being in the field service industry, it's essential to stay up-to-date to manage every aspect of field service and avoid wasting time and effort. Thanks to field service management (FSM) software for offering an all-in-one solution that every service provider needs to succeed.
Enter the new world of managing field activities with a cloud-based field service management platform. Organize all your data digitally at one place, instead of cluttered files, and access all the data together while creating schedules. It not only keeps a track of resources or their job history but also helps you understand the company's overall performance.
"The global field service management market size is expected to grow from USD 3.0 billion in 2020 to USD 5.1 billion by 2025, at a Compound Annual Growth Rate (CAGR) of 11.0% during the forecast period."
The main factors driving the development of the field service management market include the rising need for mobility with IoT, predictive analytics, and the growing adoption of cloud-based applications.
To acquire your hands on these technologies, FSM software solutions are equipped with several features to meet business and the customers' expectations. But, before choosing the software solution, you need to understand in-depth what FSM all is about:
Field Service Management: An Overview
Field Service Management (FSM) is defined as a hosted or a cloud-based system that integrates with backend system, allowing businesses to manage the workforce, tracking orders, and maintaining visibility into operations.
"Field service management (FSM) refers to the management of a company's resources employed at or en route to the property of clients, rather than on company property."
Here are the few common features that field service management software must include:
Work Order Management
Customer Management
Inventory Management
Service Contract Management
Scheduling & Dispatching
Reporting and Analytics
Smart Contracts and Invoices
These features enhance coordination between the home office, warehouse, and field specialists, saving an organization time and money with speedy transactions. These tools enhance field service automation (FSA) and remove the manual work from office undertakings like scheduling, dispatching, skill matching, data entry, and so on.
Critical Capabilities of FSM the Buyers Look For
As FSM software helps companies deliver effective onsite services, it comes with a link to the managed package. The managed package offers a customizable schedule, real-time map, and dispatcher console so you can get the right technology and skillset to the right job at the right time.

FSM offers different technologies that we can benefit including artificial intelligence (AI), augmented reality (AR), customer relationship management (CRM), and IoT with software integrations like enterprise resource planning (ERP).

Once you enable field service software in your company, managers or the work operators can set working hours, skill sets, and standard appointment requirements according to your company. To build a solid foundation of field service enablement functionality, here are the 'must-have' capabilities you need to look for:
1. Extensibility
This enables businesses to include smart forms, logic, and work process to the mobile application. FSM applications offer flexibility so that everything the technician does electronically can be coordinated into a single user experience. Also, the interactive user interface (UI) of the app allows backend users (supervisors, contractors, invoice managers, sales executives, etc.) to add workflows without any risk. Tools should connect to other applications in the multitenant environment and allow modifications to the brand so that managers can create a better user experience for users that use varied applications.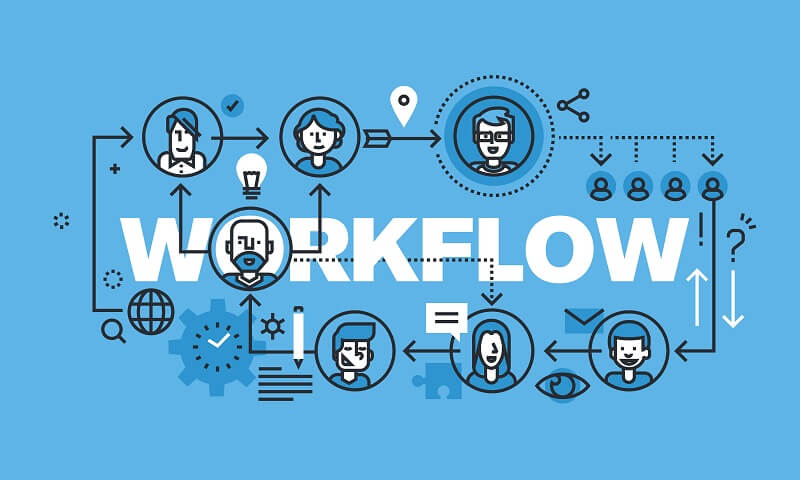 2. Technician Enablement
This solution can assist technicians to find equipment or other resources at a customer location, access repair histories, and view guidelines for repair completion. Technicians can even assess support resources for diagnostics, source parts, and the new work orders. These solutions rely intensely upon the utilization of mobile technologies and demand a significantly more dynamic role for the technician at work as well as customer management.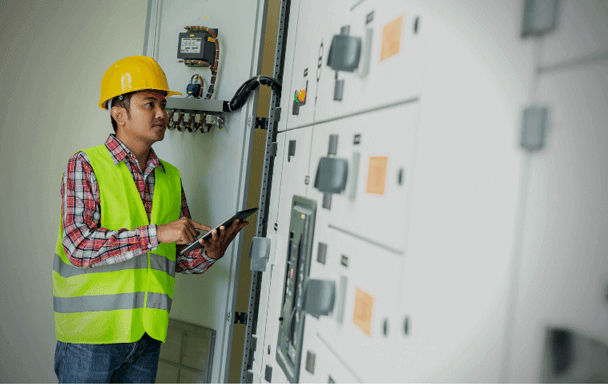 3. Work Order Debrief
This is likely the most recognizable FSM solution, and combined with work planning makes up the core of many work order or field service management solutions. These solutions exclude a manual entry by supplanting paperwork orders and permitting technicians to achieve work financials and future tasks in real-time. Technicians use a mobile device to record time, expenses, tasks, and equipment parts completed. In a few cases, they can likewise collect customer signatures and payments, take equipment's photographs, or record videos to document their work.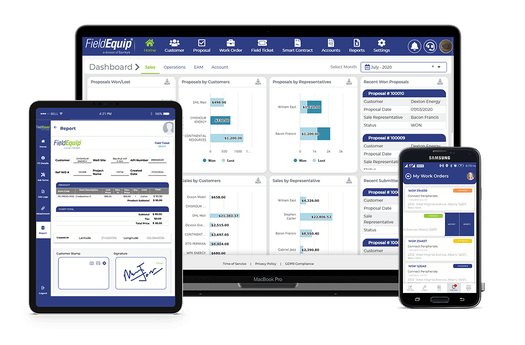 4. Analytics and Integration
The analytic report is an undeniably significant element. It does not just enable FSOs to check the ability to measure the success of their technology deployments, but even helps understand and improve potential service problems, for example, slacking efficiency, parts ordering delays, or SLA consistency issues. Metrics commonly include technician productivity, which is based on completed work orders, first-time fix rates, SLA achievement rate, billable hours, etc.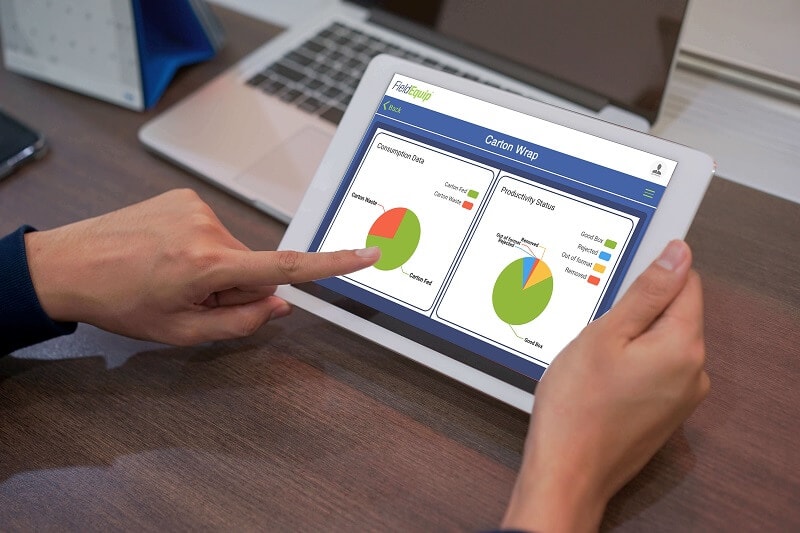 5. Contracts and Operations
These solutions are more centered around backend office activities and allow office staff to oversee contracts, billing, warranty, and entitlements. The field service management solution manages all your support and service level agreements in an easy and effective way. FSM software manages all service-level agreements (SLA) and preventative maintenance contracts in one place. It even manages work operations with your customers by automating planned maintenance schedules, work orders, and invoices. The solution also manages the procedure toward machinery maintenance histories, documenting coverages, and planned maintenance tasks.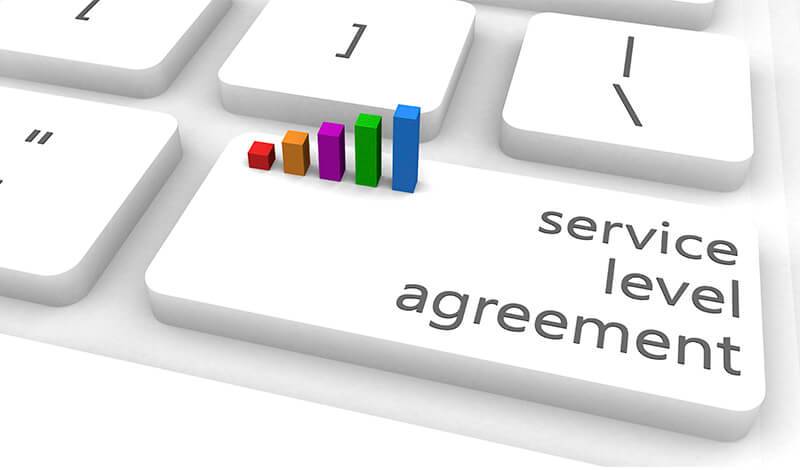 Final Thoughts
To conclude, field service management (FSM) software plays a crucial role in enabling profitable revenue growth, but it comes with its obligations. An FSM software deployment needs a huge organizational buy-in, mobile equipment, integration, and services needed to get a fully operational solution. However, an FSM solution can provide a long-term, recurring return on investment (ROI) both through reducing costs and by enabling the FSO to improve customer retention and grow top-line revenues.