E-commerce has changed the postal equipment manufacturing industry indefinitely. With the increasing popularity of online retail, the postal industry will likely grow through automation from innovative technology. So how can postal equipment manufacturers keep up with this demand?
Many postal equipment manufacturers are turning to software solutions to improve field service workflows and customer support. Disruptions by equipment failure in mailing operations are costly—causing increased idle time and delays. FieldEquip is a software solution that helps alleviate such events. Here is a closer look at how innovative software solutions can help you keep postal equipment productive, profitable, and protected.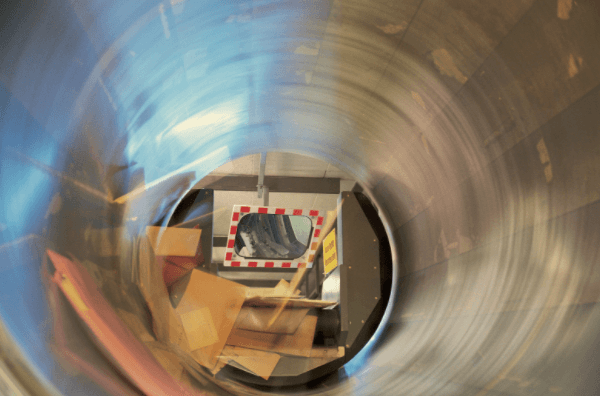 Barcode-Fueled Postal Equipment Service
The vast majority of commercial mailing and parcel production equipment uses a barcode as an identifier. This barcode helps service providers easily retrieve valuable information relative to the asset's service history, production volume, configuration, specifications, etc. With the latest mobile app software on your side, your technicians can use their smartphones to scan machinery barcodes and unlock this valuable information. Barcode scanning helps provide both accurate diagnostics, quick machinery repairs, and logging additional information:
Accurate Diagnostics
When scanning the postal machine barcode, your technician will have access to the equipment's entire service history. This insight provides a comprehensive, informed perspective to help pinpoint recurring problems and avoid repeating costly failed services. Access to specific equipment information and diagnostics tools are essential for effective and reliable postal equipment service.
Quick Postal Machinery Repairs
With the right information on their side, technicians can arrive at a quicker solution to postal equipment troubles—allowing them to jump straight into repairs. This helps minimize the downtime of mail sorting and parcel automation equipment, meet production schedules, and deliver mail/packages on time.
Logging Additional Information
A barcode scanner is required to associate all service types of activity such as installations, upgrades, maintenance, and repair work to a piece of equipment. By taking advantage of this technology, your technician can have easy and fast access to valuable relevant information without spending much time seeking support or instructions. In fact, this advanced technology enables technicians to capture useful information that could be fed back to product development for improvements.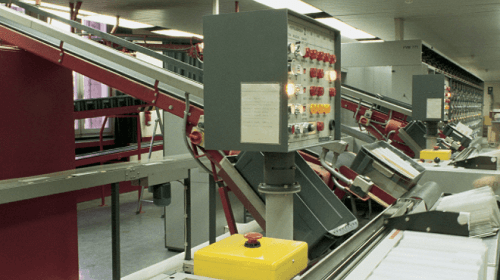 Continuous Monitoring for Mail Sorting Machines
The key to preventing equipment failure is to catch an issue before it occurs. IoT technology taps directly into your customer's equipment PLC and other performance indicators to detect the first signs of machinery failure. With instant notification and quick dispatching, you can address an issue before it leads to equipment failure. Collectively, this responsiveness helps you keep mail production moving efficiently and effectively.
Seamless Technician Dispatching
The mail does not stop, even when the sorting machines do. This is why quick technician dispatching is essential as an issue occurs. Using field service software, you can find the right technician for the job based on skills, availability, and location.
This software will send a notification straight to your technician's smartphone with all of the information they need for the job. A seamless scheduling and dispatching process will ensure the highest level of customer service while minimizing postal equipment downtime.
Field Service Management (FSM) Software Postal Equipment
When you are ready to get the latest FSM software on your side, FieldEquip is here for you. Our solutions will optimize the service for mail sorters and inserters, folders, and other production mailing equipment. You can schedule a free demo or contact our experts with any questions you may have to get started today!