Choosing the Right Field Ticketing Software
Selecting the right field service ticket software is crucial for oil and gas companies seeking improved efficiency and adaptability. Consider factors like real-time data access, mobile compatibility, scalability, user-friendliness, and customer support for a seamless implementation.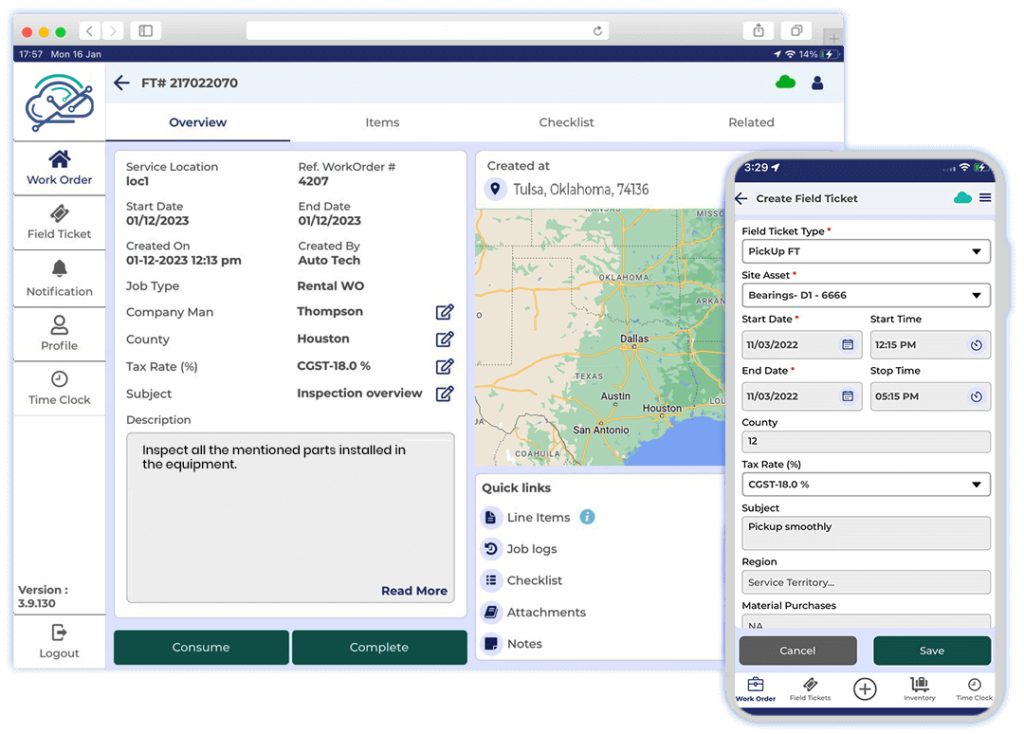 Why Choose FieldEquip
FieldEquip stands out as the ideal choice for oil and gas companies due to its comprehensive set of features and benefits that address industry-specific challenges. Here are some reasons:
Tailored for Oil and Gas
FieldEquip is specifically designed to cater to the unique needs of the oil and gas industry, ensuring a perfect fit for operational requirements.
Real-time Data Access
FieldEquip gives instant access to important data, helping make fast decisions when the market changes.
Streamlined Operations
It simplifies creating and tracking tickets, reducing paperwork and mistakes, and making work more efficient.
Enhanced Communication
It helps field teams and the back office communicate better, working together smoothly.
Compliance and Reporting
It helps meet regulations and reporting requirements by capturing accurate data.
Automated Workflows
FieldEquip automated approvals, making things move faster and getting work done quicker.
Mobility and Flexibility
FieldEquip's mobile-friendly interface ensures field personnel can access and manage tickets online/offline from any location, enhancing flexibility and efficiency.
Cost-effective Solution
The streamlined operations, reduced paperwork, and optimized resource utilization lead to significant cost savings and a positive return on investment.
FieldEquip is the ideal pick for oil and gas companies, offering a wide array of features and benefits tailored to address industry-specific challenges. Curious to see how it works in action? Explore our case study:
Digitization of Field Service Operations for Specialized Downhole Tools Company in Texas.